Notes On Refrigerated Transportation Of Medicines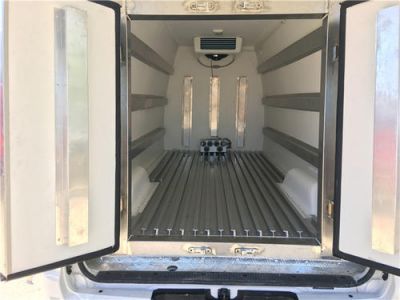 Attention should be paid to the temperature control during the transportation of pharmaceutical refrigerated trucks, that is, temperature monitoring.
Especially for long-distance transportation, the refrigerating and freezing unit generally comes with a temperature control system for real-time monitoring of temperature changes.
For the transportation of medicines, it is simply that the refrigerating unit of the refrigerated truck is turned on normally, and the temperature of the medicines is monitored to ensure the transportation temperature, thereby ensuring the quality of the medicines.